30 Apr

The GENUINE article…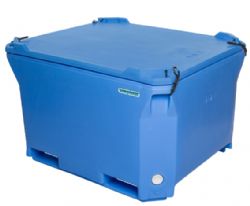 Ensure you are buying GENUINE Saeplast…
After 30 years in Plastic Insulated Containers, Saeplast knows a thing or two about producing the highest quality product. The company, originally founded in Dalvik, Iceland (and now part of RPC Group) is the leading producer and innovator in the plastic insulated container market. Their production methods, quality of raw materials and years of delivering the highest quality product ensures you can be guaranteed that if the Saeplast brand is on the container then you are buying the strongest, most durable best value for money plastic insulated container on the market
Why does this matter?
In an age where cheaper products inevitably arrive, we want to ensure all our customers are aware that other variations DO NOT have the same history or quality composition that the Saeplast brand is renowned for. A cheaper product does not mean the product is cheaper to own, in most of our studies cheaper containers on average have 25% less insulation meaning less strength and less of a life span. In fact many of our customers who have trialed cheaper containers have returned to Saeplast insulated containers as they simply do not have enough strength or longevity. As a famous saying goes. "The bitterness of poor quality remains long after the sweetness of low price is forgotten"
How to ensure you are buying Saeplast.
Many businesses supplying plastic insulated containers (or fish bins, Dolav's, Waste bins or fish tubs as they are often called) fail to mention that there product is not Saeplast and indeed claim that it is exactly the same. This is simply not the case, therefore to ensure you are fully aware always ask if the product you are buying is a Saeplast product. If in doubt, we now include the Saeplast logo on our containers to ensure you know that you are buying the genuine proven, tried and tested Saeplast quality.
If in doubt, contact us on 01543 279122