14 Oct

Saeplast containers: The perfect solution for the waste & recycling industry

With over 30 years of experience in the waste & recycling industry, we understand the demands placed on equipment used within this heavy-duty sector.

One of the key issues faced by companies that use storage and transport containers within the sector is finding a solution that is robust enough to withstand daily usage in waste & recycling environments.
Built to last: Why Saeplast are a favourite in waste & recycling
With single-walled containers being relatively fragile, using such equipment can lead to constant battles with replacing damaged equipment. Over time, this can prove costly and frustrating.
This is where the Saeplast range is unrivalled – and why they are a favourite within the waste & recycling industry.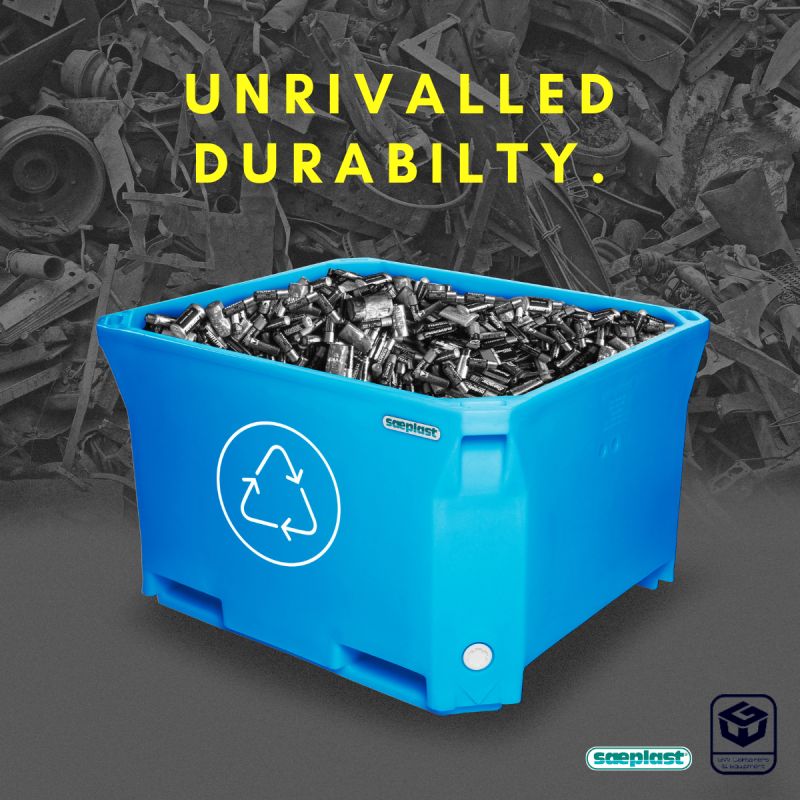 The double-walled PE range from Saeplast is built to last. Able to withstand the most robust handling, Saeplast containers can outlast single-walled equivalents by up to 10 times.
The seamless one-piece design helps to increase durability whilst also making them easier to clean, handle and transport. Furthermore, if Saeplast containers do become damaged by accidents such as forklift punctures, they can be repaired by our specialist engineers for a fraction of the price of replacing, providing further cost-efficiencies.
The Saeplast range comes in a variety of sizes to suit a vast range of applications.
Looking for a durable range of containers that are built to last? Call 01543 279122 today.