30 Apr

Be Eco Friendly With Saeplast Containers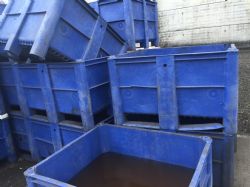 Reduce Breakages & Improve Eco Credentials with Saeplast Containers
Saeplast containers have long been the number one choice of containers within the UK fishing industry due to their high insulation properties and incredible strength. GW Containers & Equipment, Saeplast's sole UK distributor, launched a brand new, heavy duty PE insulated pallet box 13 years ago to combat the common problem of broken injection moulded containers within the animal by-product and food industry.
To this day, many of the original batch of containers are still in circulation resulting in huge cost savings and thousands of tonnes of plastic saved from being scrapped. The Saeplast 605 is the number one choice for companies looking to improve their environmental impact due to the following features.
Smooth internally & externally makes it easier to clean reducing water & detergent usage and improving hygiene as there are no ridges or honeycomb base.
Strong, super robust design ensures containers last (on average) 5 times longer than single walled alternatives, reducing the need to scrap and replace broken pallet boxes so regularly.
Fewer scrap containers reduces company's wastage and saves money long term
We can colour code and print as standard for segregation of waste streams.
The Saeplast containers are proven in the toughest of environments to last so are ideal for any company where fork lift truck damage is common.
The Saeplast 605 litre pallet box is at the forefront of returnable transit packaging for food companies wishing to reduce breakages & environmental impact, improve hygiene and save money. Many leading food producers have already switched to Saeplast and are no benefiting from long term cost savings.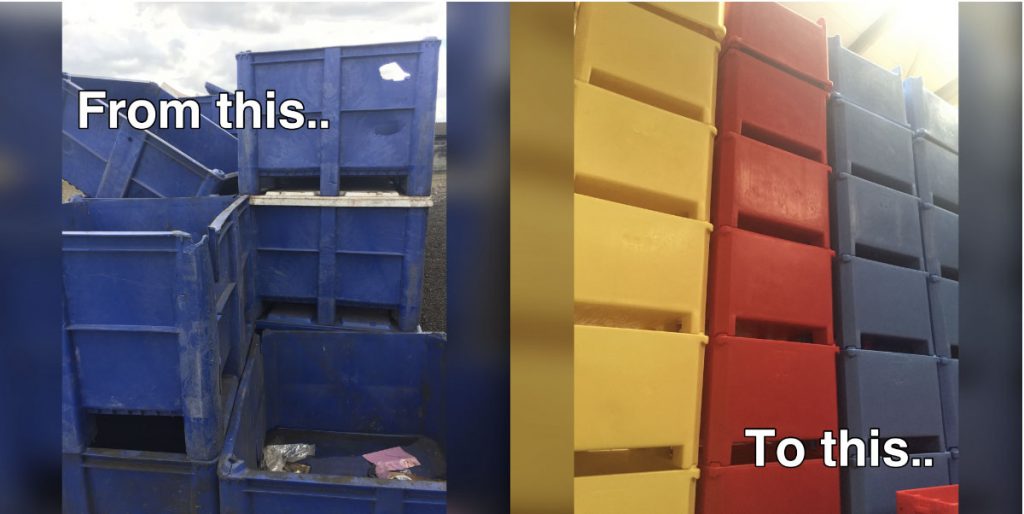 For more information on why Saeplast containers are the strongest most hygienic returnable transit packaging (RTP) available, see our short YouTube clip:
Full details can be found on their website: www.gwcontainers.co.uk or call 01543 279122