30 Apr

Attached Lid Container Range Extended!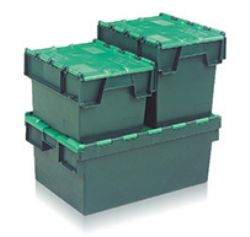 GW Containers are delighted to announce we have extended our range of Attached Lid Containers.
Having previously only offerred a small range in the attached lid section (also known as Tote Boxes) we have extended this range to include variations in size and colours. Traditionally having only supplied the Kaiman range of ALC's we now offer blue and green varieties in several sizes including three sizes availabel in the ECO black range.
Both our 600x400x250mm and our 600x400x320mm attached lid containers are available in the following colours:
Grey with Blue lid
Grey with Red lid
Grey with Green lid
Grey with Yellow lid.
For more information on out tote boxes (attached lid containers) Contact us on 01543 279122